New Orleans Poetry Festival Reading
On April 21, 2019, the New Orleans Poetry Festival generously hosted a reading by four authors of Unlikely Books. In this video, C. Derick Varn reads from his Unlikely Book, Apocalyptics.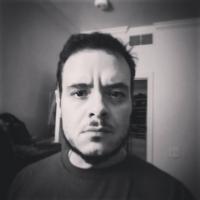 C. Derick Varn is a poet, podcaster, and teacher now living in Salt Lake City. His first collection, Apocalyptics, is available from Unlikely Books. He was a poetry reviewer for the Hong Kong Review of Books, and currently edits the online literary journal, Former People. He also reads theory and nonfiction for Zero Books and is a podcast co-host and co-producer for Pop the Left and Mortal Science. Derick recommends the Huntsman Cancer Institute and Doctors without Borders.