There is power in simplicity, and there is power in sadness. Such power is the backbone of bluegrass, country, and swamp-pop music: genres that offer the dignity of straightforward communication. A good folk singer/songwriter tells a story, of ordinary people in situations and suffering that are emotionally extraordinary, even as we know they happen to everyone. They trust the listener to appreciate such tales, and empathize with the triumphs and the inevitable sins of the songs' subjects. In sharing, they allow us an opportunity to share experience—ours and others'.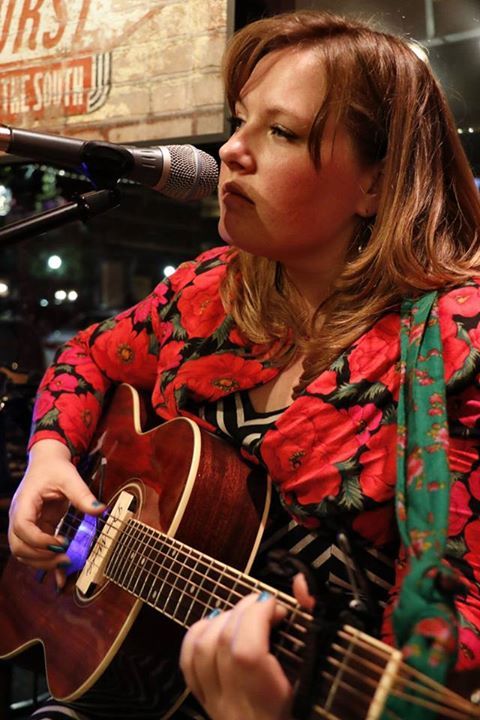 These techniques and philosophies of storytelling are well-embodied in Ella Patrick, a.k.a. Momma Molasses. Accompanied by Unlikely's own Justin Herrmann on drums and his brother Jordan on bass, Momma Molasses explores the limitations of life with traditional American rhythms, straightforward melodies, and clear, sophisticated lyricism. With lines like "talking peace and resolution with the cats and the birds" she explores frailty and spirituality in the context of conflicting passions. She sings of those desperate, daily needs that bring us to crisis, and concludes "we embrace all our sadness and refuse to compromise." Be sure to check out her visual art, as well as her Reverb Nation page.–JP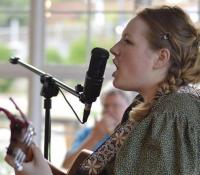 Ella Patrick grew up singing gospel songs in church and was inspired to pick up the guitar. After high school she ventured off to western North Carolina, and studied old time music and art at Warren Wilson College. Heavily influenced by roots music, she played fiddle for Asheville based band, The New Olde Fashioneds. However, after a bout of heart break, homesickness, and empty pockets she returned home to Carthage N.C. and began to write songs, and define her unique "fingerpicking" guitar style. Her music naturally draws on a range of ideas, combining Alt-Counrty, blues, honky-folksy whatever into a sweet dripping slow moving sound. Quirky, and effortlessly idiosyncratic, her performances are noted for rambuntions asides and gleeful (though not always graceful) energy. She continues to follow her own creative flow: painting, music-making, life-experiencing, and reality-questioning.