I search the web, but can't find the name of the film. It was about a boy whose parents decided to leave Cuba, maybe just after the revolution, or perhaps more recently. He imagined walking peculiar streets of metal and glass, and of incomprehensible lips that frightened him, but more horribly, he would never again be able to run his hands through the wiry fur of his goat. The scratchy head and placid eyes would soothe him during his father's drunken tirades, or after another child teased him about his limp and slightly deformed leg.
I search the web: why can't I locate any record of any the film? Was it actually a sheep, or a duck or even a llama, perhaps not Cuba, but Peru or Chile—although I believe it was a goat and Cuba—but the point is, I am thinking about a boy and his goat today, May 2, 2017, two years to the day since she asked for divorce. I sink into the sofa. I can hardly breathe.
I imagine each morning, the boy tip-toeing around the deepest parts of the mud behind the family shack, around the squawking chickens and small patch of corn stalks, so he could nuzzle the neck of his friend for a few moments before school. He would tell him not to worry, that he would find a way to bring him to the new land, or wouldn't leave at all, or at least would come back, would always return. The boy certainly meant it, but the boy being a boy did not control the wills of parents, social movements, poverty and desperation. A boy making promises to his goat is projecting wishes onto an animal blank-slate, of course, a wish for something to console, something to heal and last.
Promises are made in spaces that are known, by a self that is known, to and for others that are known. They are intentions that negate bodies that are always changing, that might have been torn to shreds by greedy surgeons or poisoned by infections or pills that leave muscles and nerves lame.
And perhaps I should release her from the promises she made before her neurons attacked her body, before she sunk into a squall of strangeness.
Why did I not go to that movie, thirteen years ago, to see the boy and his goat? It might have been the snow sweeping through the unprepared streets of North Carolina. Or perhaps it was the last night of our power walks, the night she realized her feet would no longer allow us to race from cypress to magnolias; everything changed after that.
Or, perhaps, from my second-floor office, I lost track of time, planning an attack on the living room below, dirty socks would rain upon my family as they waited for the snow. Or maybe the description of the film was enough: I already understood too well, a wish I would always hold.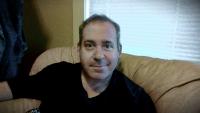 Rich Furman is the author or editor of over fifteen books, including a collection of flash nonfiction/prose poems, Compañero (Main Street Rag, 2007). Other books include Detaining the Immigrant Other: Global and Transnational Issues (Oxford University Press, 2016) and Social Work Practice with Men at Risk (Columbia University Press, 2010). His poetry and creative nonfiction have been published in Another Chicago Magazine, Bluestem, Chiron Review, Sweet, Hawai'i Review, Pearl, Coe Review, The Evergreen Review, Black Bear Review, Red Rock Review, Sierra Nevada Review, New Hampshire Review, Penn Review, and many others. He is professor of social work at University of Washington Tacoma and a student of creative nonfiction at Queens University's MFA-Latin America program.