Four Haibun for the Season Young
I ask questions as though I knew the questions biblically. Are you in receivership? Glance at me as though I meant this. In keeping with your taken umbrage, I retort. Resemblance mainly furtive chances silo-istic penitence. My word, she said, what lithe rapture you finesse with your ring finger. Mile up, I say back. Repertoires are tumbling open at your feet. Regardez! Chops are what you have after the definite article. Intend or merely bribe the maître d'. It's cold outside ("baby"), so refer me to deterrence when you have the time or incline. Botch some batch of brindle, Barb. Revert to clumsy pickings. Venerate or domicile or count to ten. The soon weighed venture home includes a tip.
Rhyme season, furniture on spec, the posture of a maven, pounce
---
At the end of the cold leash I drag to the park each day are paw prints for the neighbors to assign a personality. I carry language in my satchel, and invest in lists, examples, foreplay of a kind. There is no such thing as weather. On the off-chance that it rains, I will remember the indelible mark upon a winter pond where we would skate to music in our heads. The lamp of God was healing to a water deeper than some misplaced months. I tremble to recall the concept dance as it was given. People laughed or posited their half formed thinking as a way to link arms. Jackets left in mothballs held a theory of invasion and retorted war tales. No narration but with friends. Temptation lifted like a virus, and the more exorbitant the cost of change, the lowest sum of squares determined where I was to go.
Fragile aftermath of lambast, winter on a whim, informal secrecy
---
Dare mention your insouciance, and I will capture your dance partner for eternity. The rest in us defrays the cost of willows keeping sun in place. I recognize your distance as a precipice divine. How smooth transitions learn to seem in retrospect. The limn upon a surface shifts the eye. A window ministers to both sides during infancy of doubling panes. The metric we have sought endures effects upon uncharted blossoms. Any day now, forestry will be denied its place mid-city, where the rails defy a rest point and divide the act of conquering. I live to dry my eyes. Come to my honesty with pour-over caffeine, and I will breathe you stories you can kismet. Now the time has simmered its brocade according to the being stopped in place. Kindred thought conveys a shortage of new tremors. Confiscated blimps reduce their circumstance and falter in attention.
Rue the dampness in a day, shoulder burden, ricochet true north alone
---
Compression in the spine shifts definition to a spindle. Seasonal restraint means leaves the color temperate will clothe the floor where brick would be and taint rough surfaces with fire light. Sample cases filled with actuality exhale for us. Testimonial endorphins limp toward happiness reported by a stranger. Amber levies taxes on the body left in stasis. Any day now, any weary month, all branches down and coated with relaxing places. Once I lived where traffic was my sole playpen. In light woods the sound of leaves at night. The sound of trespass after sin, the sound of half forgiveness where crumbs lay. Over time, the moisture sadness brings, the lack of shelving to position it where mind sight cannot be. Merely testament that lives in skin. Unreasoned occupation of discarded evidence. Shaped to fit the sensory impression of a chapter past its keep.
Terrain and yes to bother any act of moving, question of the will, then placement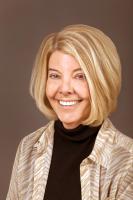 Sheila E. Murphy is the recipient of the Gertrude Stein Award for her book Letters to Unfinished J. (Green Integer Press, 2003). Her most recent book is Golden Milk (Luna Bisonte Prods, 2020). Reporting Live from You Know Where won the Hay(na)Ku Poetry Book Prize Competition (Meritage Press (U.S.A.) and xPress(ed) (Finland), 2018). Also in 2018, Broken Sleep Books brought out the book As If To Tempt the Diatonic Marvel from the Ivory. The chapbook Separation Theory (Writers Forum, 2004) was just reprinted (Trainwreck Press, 2022).