I heard the children screaming, and I did nothing about it.  Now I must  confess.
I sat in my office, writing reports and sending out bills for a doctor.  He did something terrible in LA - got himself indebted to someone terrifying and terrible.  Everything changed.
The person in LA took control.  He sub-let some rooms in the doctor's office.  He employed a female dentist from somewhere in Central America, who might have been a dentist there but was definitely not one here.  He used the provider number for a dentist whose name I never heard, using the same scheme he'd used on my doctor.
Salina would pass my office and complain about the screaming.  "What a bunch of cry-babies!"  As if they were some kind of sub-human creatures, rather than the children of migrant farm workers.  As if they would scream like that from seeing machines; like they were heathens creeping out of a jungle somewhere.
The man from LA - he was Russian - hired a Spanish speaking driver, who took a van into the fields and gathered up all the children with Medi-cal to have their teeth checked.  Medi-cal was strictly a high-volume producer.  No doctor could see patients for more than 10 minutes each, non-stop, for 8 hours, and do any better than break even.  Once a doctor agreed to accept Medi-cal, he or she would have no other patients within six months.  Only Medi-cal.  Two reasons:  1) they became the only doctor taking Medi-cal for a population of 500,000+, and 2) other patients feared for their lives to walk through the door.
It became a breeding ground for organized crime.
With Medi-cal doctors paid so little, I can only imagine what dentists make.  Enough to have a room full of children sitting on the floor, watching their brother or sister have their teeth filled without novocaine.  With nothing.  Maybe others had teeth pulled.  Still, with nothing.  Which was worse - the watching, or the torture?  I heard it through the walls, day after day, month after month, until the doctor from LA had to take his sideshow down the road.
* * *
When I was a child, there was Dr. Cantrell, DDS, on the corner of Truman Road and White.  He was the only dentist in our neighborhood, back before people drove cars everywhere.  He now has his own horror story fan club on Facebook, where his victims share their stories from the 60's.  He was a missionary.  I know that because every time I told my mother what he had done to us - 20, 30, 40 years later  - that's all she could say.  He was a missionary.
When I heard those screams, I knew more or less what was going on.  I tried to reason it away, or think like Salina that maybe they were just scared.  No.  I knew that scream.  They had each other, at least.  They weren't alone in a room with a sadist who took pleasure in torturing children.  They were actually getting their teeth fixed, rather than having perfectly good teeth drilled down with no anesthesia, to have a piece of sheet metal soldered on the top.
I saw the female dentist from Central America in the parking lot in tears more than once.  After she left, a Russian dentist came in, who never made eye contact with anyone.  After a while, the original doctor was evicted and friends of the Russian's moved in.  I was fired before that.
Within a month of being fired, I was subpoenaed to appear before a Grand Jury from five different agencies in California, both in Medical and Law Enforcement.  One was the Organized Crime Unit of Los Angeles.  Because I did my job with nose to the grindstone for Doctor Number One, I had no useful information to give them on their target.  My Doctor had merely committed a slight Medi-cal fraud faux pas - a mere jot in the scheme of things.  The doctor in LA died and all charges were dropped.  He has recently returned to life.
When I heard the screams, I awakened from a coma of constantly-keep-moving and became an eight year old girl - who planned for things.  I remembered promising to never, ever, ever eat sweets again as long as I lived, so there would be no need for Dr. Cantrell.  I remembered simply not eating.  I remembered various suicide plots because death seemed better than dental work.  Of course it wasn't.  I'm still here.  It wasn't even the first of suicide plots.  I was a girl who planned for things.
* * *
I had a full-time job and more problems at home than I would wish on my worst enemy.  My brain was trying to fix a whole lotta shit at once and the screams happened in that context.  I needed to keep my job.  Doctor Number One and his wife both had been kind to me and treated me like family for several years.  They paid me well and allowed me to keep a flexible schedule to deal with some of the home stuff.  Even still, I did nothing to stop what I knew was morally reprehensible, happening to children.  I may need to find a priest for this one.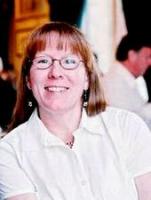 Carla Welch Arthur has been writing about the daily lives around her for the past five decades. Her works include poetry, prose, and short stories, in a style both matter-of-fact and gut-wrenching. She grew up in Northeast Kansas City and currently lives in Fresno, California.