"Back Talk" and "Trespass"
Back Talk
This was how I learned
Eternity
all foes gone
Just me here now
And free to vary
---
Trespass
It's a long dream to keep the clouds
That they might trespass on blue light
Cool or lush against the skin
Perfumed so daylight kisses evening
Peaceably like a soft meal
*
Handprints on the inner door
She likes to think she's home
*
Undreamt snowfall
Keeps sweet flowers
Dry to brush the walkway
*
He writes to say he hopes I'm smiling
Sometimes I do, sometimes
I fasten on a photograph
When he was smiling.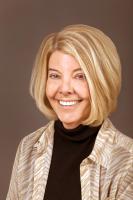 Sheila E. Murphy has been writing and publishing actively since 1978. Recently released from Luna Bisonte Prods in 2020 is Golden Milk. Murphy's book titled Reporting Live from You Know Where (2018) won the Hay(na)Ku Poetry Book Prize Competition from Meritage Press (U.S.A.) and xPress(ed) (Finland). That same year, Broken Sleep Books brought out the book As If To Tempt the Diatonic Marvel from the Ivory. Murphy is the recipient of the Gertrude Stein Award for her book Letters to Unfinished J (Green Integer Press, 2003). She earns her living as an organizational consultant, professor, and researcher and holds a PhD degree. She lives in Phoenix, Arizona.