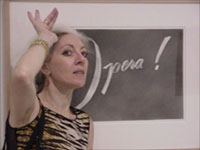 Marguarita Bornstein is a New York-based self-syndicated political cartoonist, artist, sculptor, photographer, and graphic designerwhose unique style and thought-provoking work has appeared in the Jornal da Tarde, O Estado de S.Paulo, Graphis, The New York Times op-ed, The Nation ,The Village Voice,The Bulletin (Australia), Geo, Forward, Avenue, Vogue, Harper's and many other publications. She also did book covers for Reinaldo Arenas and Ariel Dorfman, published by Viking, besides taking part in exhibits in art galleries.
Comments (closed)
marcel


2011-01-16 02:01:08



Hello!

tres jolis dessins!
felicitations!

mazaltov
---
Alex Nodopaka


2011-02-09 19:54:40



Marguarita,

I really appreciate the sophisticated pen & ink sketches. Mostly I enjoyed Status Quo because of the duality of significance of the abyss composition & the maja desnuda.

I also appreciated reading the message across the graceful pudenda. I envied the Picasso-ishly incongruous arse having a mouthful to spew a political message.