I've cast (but mastered not) from paddleboat,
the art of reeling in a lover—note
the empty bucket by my side, no chum;
no silvery companionship. I've come

to realize my gifts lie not in say,
luring men like Lorelei on Rhine,
with siren song and hair in wind-swept sway
but rather keeping keepers off the line,

my crooked hook bent backwards. I don't mind
going it alone. The world is grand—
a chest of treasures I have yet to find.
And so, I'll keep on paddling, unmanned

away from shorelines shelled with gray romance,
espy the waves with wonder, as they dance.
---
Mistakes we make stick to our butts like burrs,
follow us down life paths thick with bugs
and birds who'd rather pluck our sockets dry,
than fly above, innocuously. Why

can't we shed the prickers of the past?
Cruise toward our future thistle-less, eyes fixed.
Has every misstep led to itch and scratch?
A myriad of maladies, from back

when we made our decisions on the fly,
without regard to sticker bushes. I
thought the forest more fun for the trees
but failed to contemplate the burdock, bees,

the barbs, the sharp-edged foliage, the shards,
the beak that leaks us—bleeding toward our yards.
---

Start with the heart of a jealous partner.
Set food processor to pulverize.
Add equal parts ego and (well-beaten) egg.
Next, sift together the vulgarity
of bulgur flour, minced words and slivered
intentions, until everything's thoroughly mixed up.
Fold in some photos of a sexy ex
and the pulp of one old overripe papaya.
Preheat oven to 200.
Fill a rusty pan with this concoction.
Place pan upon the lowest oven rack.
The baking process will be painfully slow.
When edges turn a certain turdy-brown,
remove from oven and place on countertop to cool.
Don't be fooled by the innocuous aroma.
Consumption of the finished product
will insult your whole soul's palate,
and will likely cause explosive diarrhea.

* Whatever is left over should be canned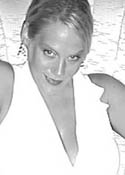 Over the years, poet K.R. Copeland has racked up countless international publishing credits, in small and independent literary magazines and journals, and has published three small compilations of poems: Anatomically Correct (Dancing Girl Press, 2005), 2057 (Olivia Eden Publishing, 2013) and Love and Other Lethal Things (Unlikely Books, 2014). She has acted as co-editor, art director, and social media director, for publications such as The Blue Ocean Institute's Sea Stories, The Centrifugal Eye, and Unlikely Stories, respectively. In addition, K.R. has had the pleasure of guest-editing issues of the literary journal Stirring, the now-defunct Poetry Worm, and Ithaca Lit.