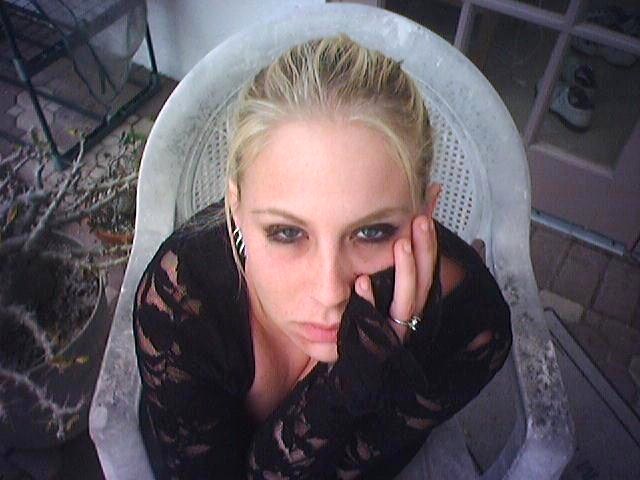 photo by Kyle Ramsay
Definitions of Obscurity, a new book by Vernon Frazer and Michelle Greenblatt
A Visual Conversation on Michelle Greenblatt's ASHES AND SEEDS, with Stephen Harrison, Monika Mori | MOO, Jonathan Penton, and Michelle Greenblatt

Letters for Michelle: a web-based memorial with work by Jukka-Pekka Kervinen, Jeffrey Side, Larry Goodell, mark hartenbach, Charles J. Butler, Alexandria Bryan, and Brian Kovich

ANCHOR WHAT, a new book by Vernon Frazer
"Devorah" was edited by K.R. Copeland, Vernon Frazer, Justin Herrmann, and Jonathan Penton
Issue 81 of Plain Brown Wrapper is dedicated to Michelle. This is a compressed .zip file, stored on the Unlikely server.
Clockwise Cat Strikes Back: Episode XXXII is dedicated to Michelle.
The November 2015 issue of First Literary Review-East is dedicated to Michelle.
Jump Beast, an e-book in collaboration with Jukka-Pekka Kervinen (cPress, 2011)
Michelle Greenblatt and Sheila E. Murphy's collaborations at Coconut
Michelle at Big Bridge in 2005
Michelle's Facebook page
"In Memory of Michelle Greenblatt" Facebook group
Unlikely Stories first went live in July 1998. Unlikely 2.0 went live in June 2004 and Unlikely Stories of the Third Kind was introduced in the Autumn of 2010. This version of Unlikely, Unlikely Stories: Episode IV went live March 2012. "Devorah" will be its final issue, to be followed by Unlikely's next incarnation.
Unlikely Stories: Episode IV should work on Internet Explorer 6.0 or later, Opera, Firefox, Chrome, Safari, and the standard Android browser, but bug reports are gratefully received at jonathan AT unlikelystories DOT org. It is 900 pixels wide and cannot be properly viewed at a smaller resolution; some pages must be at least 950 pixels wide to display properly.
Portions of this web site require Adobe Acrobat Reader, a free download. Music files will require an MP3 player such as Winamp, also a free download. Movies might require a variety of players; your Internet browser should know what you need. This is a multimedia site, folks, and it's time to retire that Apple IIe anyway.
This web site is designed for consenting adults. We acquire one-time publication rights (see our mission statement for more details). Contributing artists retain all other rights; unless specified otherwise, Copyright is assumed. Copyright violators will be persecuted. Yes, we mean persecuted.