It tells me that darkness
can't be held, only spoken thru,
only whispered, only felt
thru subjection, featureless
at heart, eyes inverted, teeth & bone
stuck out & together
like lamps,

always pretending
to starve
on a gullet full
of carcasses
ancient & new, old tablecloths,
& stars. It doesn't
even remember its name,
only the faces
it's taken for itself,

barely
alive, half-
remembered, beating
against the skull,
gaining inches
with each fourth strike, sprawled out

like a web left unattended
in the breeze, watching
with sloped lips,
crevasses
where its insides can spill,

stuffing
itself with half-melted candles,
tires, newspaper, & overused
fingernails, blood-streaked feathers,
howling
like an ape on fire,
doused in honey & gasoline
& mud, stinging the eyes to close

where it's waiting,
grinning with its cheeks puffed red,

already swallowing.
---

They are trying to keep us apart,
all of them, all of us, the clingers
to misremembered pasts,
holding themselves at distances,
reaching lackluster
like Sistene's Adam,
bored with God,
bored with comfort,
too bored to try
to change, filling empty with buzzing
lights, with passionless
shouting,
old hats,
dogs limping, & whinin' a bit,
brittle bone whistlin',
narrow & cold,

alone in itself.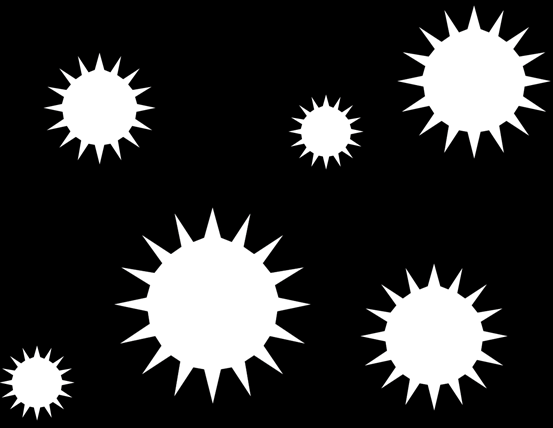 ---

They first met under the dust.
Shadow was grazing
by the River of Light,
silent as it always was,
its head bent low,
wreathed, a ringing
glass harp.
Ego came with pincers scurrying,
wiggling dirtcaked. It saw
Shadow nestled,
quiet amidst the grass,
felt its blood
shaking,
& started
hissing,
its tail poised
to strike.
Shadow smiled,
& rose its head
to gaze at what had come.
Ego stuck a claw
into the earth,
& growled,
hoof-snorting,
veins thick & ripe,
scratching about
like a starved pig.
Shadow turned
its mass in orbit,
facing Ego with its paws
laid low.
Ego unsheathed its fins,
& shrieked venom,
loosing shards
of bladed light, vibes
weeping & lonely
twisted into spears.
Shadow rolled its muscles,
& bulged
its throat, unleashing
an echoing
croak.
Silence awoke to watch them.
Shadow blinked once, Ego blinked once,
its eyes massive & black, its eyes blank glistening.
sitting back on its hinds,
its tail swaying
amidst the earth.
Ego settled again,
adjusting
to the newfound tune,
its shell
splitting in two, revealing
skin layered
in slime, curved
quivering spikes,
gleaming.
Shadow licked its lips,
heart-tongued & dripping,
bending its elbows,
& crouching.
Ego took a step, tentative
at first, but gaining
ground as its pads pressed
firm 'gainst the grass,
toes curling
'round the blades.
The second came quicker,
digging deeper
into the dirt,
a slight leaping,
fangs open.
Shadow braced, The third
relaxing its limbs, came with a crash,
a slight
waiting. hum
buzzing the ground.
The fourth thru seventh
were naught but blur,
tangling branches
clawing forward.
The eighth came with pause,
an almost
trepidation,
the ninth with fire, swords flailing,
flaying about.
Shadow bat its gold-talon wings,
kicking up
gusts of embering
sand.
Ego was blown back,
arms flapping,
spitting out another
itself in fear.
Shadow grinned knowing,
expecting the half-clone to come,
twisting itself
around them,
trying to shake them
together, & tie them
with smoke.
The Egos
kept their distance, afraid
they might melt together
if their flesh were to touch
too proudly.
They slashed the empty
at arms length,
watching each other's movements
with judgment & envy.
Shadow wriggled about,
spreading itself in strings, dodging
their frenzy.
The Egos kept
their whirling strong,
spilling out more
of themselves,
each new body
shining brighter
beside the River of Light,
each new mind,
forging tools
from the skin of Shadow.
Shadow winced,
bleeding
slowly,
trickling
drip by drip.
The Egos grew
& grew,
thrashing their tails,
& digging
their teeth into all
they could reach.
Shadow beat its palms about,
smashing together
Ego to Ego, clattering
separateness sharding, collecting
itself again.
The Egos spiraled,
& stepped back,
spitting out more
selves, born of iron & fire,
glass & broken leaves,
& Shadow still.
They stepped forward again,
with new songs,
new blades to trill the light,
slicing off tendrils
like broken roots.
Shadow screamed, & grew
a thousand arms in madness,
each palm a bulbous
lidless eye,
like a fat moon,
pulsing pink & red,
Jupiter pupils beating thru the dark,
each finger springing
silver antlers,
jagged,
ablaze,
reaching about
with antlers of their own.
The Egos quivered
& halted
for a moment,
before raising their spears high,
poking at the gaping
bulbs to blind them.
Shadow shrieked,
reared back, & whimpered.
The Egos charged, fists tight, blades wailing,
tripping Shadow at its ankles,
yelping to each other
of their victory.
Shadow stumbled, faltered,
& fell back
into the River of Light,
the Egos following,
piling atop each other,
& melting
together
as their flesh touched
too proudly.

Silence rolled over,
& fell back into slumber,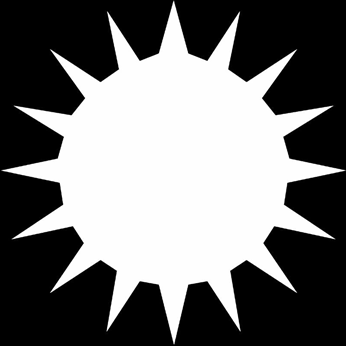 the dust settling upon it
again.
Joe Nicholas is an evolution of experiments and experiences, as well as the editor of The Screaming Sheep. Their work can be found or is forthcoming in BOAAT, Chiron Review, Found Poetry Review, Fruita Pulp, Weave, and other wonderful magazines. Their chapbook Street Monk is forthcoming from Bottlecap Press. They can be found at 8rainCh1ld.tk.