Jeremy Hight: Who are some of your influences?
Austin Islam: Josh Spilker, M. Kitchell, Tao Lin, David Letterman, Steve Roggenbuck, No Glykon, Zachary German, Nardwuar, Matt Margo, Megan Boyle, Pete Wentz, Heiko Julien, Sam Pink, Civil Coping Mechanisms, Pop Serial, Conor Oberst, Patrick Trotti, Larry David, Hunter Payne, Rachel Pattycake Bell, DJ Vlad, John Vanderslice.
JH: What are you working on right now?
AI: SLAM DANCE xxxx is my current project. It's a 'zine and screen press. I'll be publishing chapbooks and printing t-shirts and oddities. Excited to try every possible mode of distribution and see how 'zines can be circulated in 2014. Also have loose plans to foray into printing conventional books in small runs. I just wanna work with my friends and make new friends to work with.
I've quietly done a running announcement of the first two titles: Megaphone Heart (2014), a revised-for-print edition of the poetry e-book by Manuel Arturo Abreu, and thepyramidpress.us, a print re-issue of an online mag edited by Matthew Holmes in 2012. This will be the first print issue of both of these titles.
JH: What do you find interesting about narrrative and poetics in videos, text, and image juxtapositions and collage? Are there elements that are freeing from the more traditional norms of creative writing and form?
AI: I like tempo. I think of writing in terms of tempo, or comedic timing, usually. I like stuff that's fast, has a certain snappy or quippy quality. Every now and then I'll slow down and read something that treats words more like a gourmet meal, sort of rolling everything in and around your mouth and examining every feeling. Most of the time, though, I need poetry or status update lit or whatever that gets me through a moment. Instead of a sip or smoke or whatever, I need you to tell me why I'm here. What is going to make taking the next breath worth it. What works for you, what might work for me. Give it to me, I need it. Throw it at me. Don't make it difficult to put in my vein. I don't wanna have to pull chunks out and set them aside and all of that. Of course I like it when there are layers, I can read something again and catch what I hadn't before. But most of all I need a hit.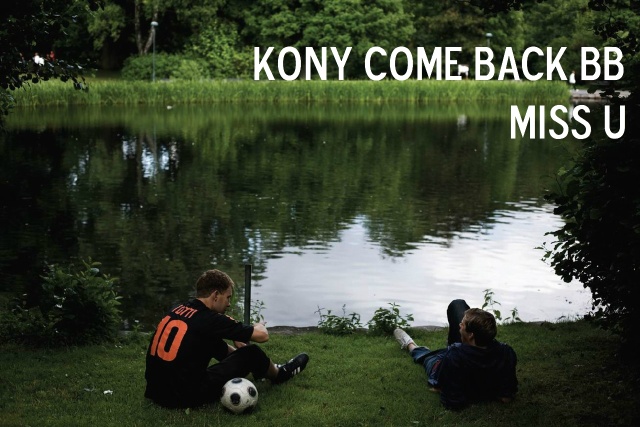 JH: What is "alt lit" and how has it evolved over time thus far?
AI: I've learned from Tao Lin and Josh Spilker the etymology of "alt lit" as a genre and more so as a certain community of writers online. I don't think the phrase signifies what it used to. I found "alt lit" as it reached sort of a critical mass in the summer of 2012.
From that point I've watched it grow into something larger and less distinct than a creative group of "friends" online. alt lit originally was a few writers sharing stuff amongst each other, seemingly amiably. Now there's all of this bad blood. Animosity. There are splinters and sects and really bad stuff being labeled "alt lit." Some people audibly turned against the label "alt lit" and I don't blame them. It doesn't serve much functional purpose at the present time.
JH: Is technology (especially elements of social media dissemination) opening up areas of possible hybridity and audience and community?
AI: With regard to community: absolutely. The "community" has become larger than I think anyone was imagining before 2012 (except a few people like Tao Lin and Steve Roggenbuck). Social media is a fun platform and maybe the bit of technology I understand best, but it's not the only cool technology. I got the opportunity to curate a "lit journal" masterminded by Caden Lovelace—the "TXT" edition of ƒault, where writers were able to submit pieces under 320 characters (the length of two SMS text messages). Through Caden's coding wizardry, over 100 people recieved free poems via text message every day during March '14.
This kind of project, the kind that transcends the template of what Josh Spilker has coined "status update lit," is what really gets me excited about social media & internet lit in 2014. But I still love status update lit. I live by it. Me and all my friends like each other's posts on Facebook.
JH: Are we seeing a collapse of the designations of "high " and "low" culture in writing and art with works that play with associations and things both banal and meaningful more and more?
AI: I suppose you can spend your free time lamenting the collapse of the barrier between "high" and "low" art, but I don't see why. I know very little art history but I know that people like Warhol were doing things to break those barriers down, maybe not operationally but in spirit, in philosophy. Now with the Internet, everyone has a slightly more level playing field to attempt to further corrugate those boundaries. Obviously the divide hasn't disappeared, and for that I'm glad. I was excited when I discovered Internet poetry because I value "DIY" publishing, but the truth is the bar for entry is very low. There are plenty of artists in every medium whose dedication is not wholly to their craft. Retweets are like crack. Some of these kids are just crack addicts for retweets.
JH: What interests you most about writing?
AI: 'Zines, relatable fiction, fresh dialogue, and parties.
Jeremy Hight is a Staff Interviewer at Unlikely Stories: Episode IV. You can learn more about him at his bio page.