Jeremy Hight: What are some of your influences?
Beach Sloth: Daniel Pinkwater is one of my main influences. When I read his books as a kid (particularly my favorite, The Snarkout Boys and the Avocado of Death) I liked the gentle absurdity of the entire thing. Even his titles are usually over the top. He has a good balance between what is silly and sad. That is something I deeply respect and try to do with varying degrees of success.
Thomas Pynchon would be another influence. I read Thomas Pynchon much later. When I first read Thomas Pynchon I thought "I can't believe people are allowed to write like this." It felt liberating to me that someone could write Gravity's Rainbow and spend the first 300 or so pages filling it with whatever insane stuff came to mind (cocaine sniffing octopus in London, literal rocket arousal). Additionally I like his cartoonish approach to writing where he'll have an absolutely stupid name with total nonsense and manage to throw in extremely odd references (in Mason and Dixon he spends an unusually large amount of time writing about St. Helena alongside a later reference to a mechanical duck that defecates).
Catch-22 would be the third. I think it is Heller's best book and the delivery is perfect. I laughed a lot at Catch-22 and I enjoy the extremely dry delivery. I am probably paraphrasing but one line I remember was about Major Major Major's farmer father who "Woke up at the crack of noon to make sure crops weren't being planted" which works on so many levels.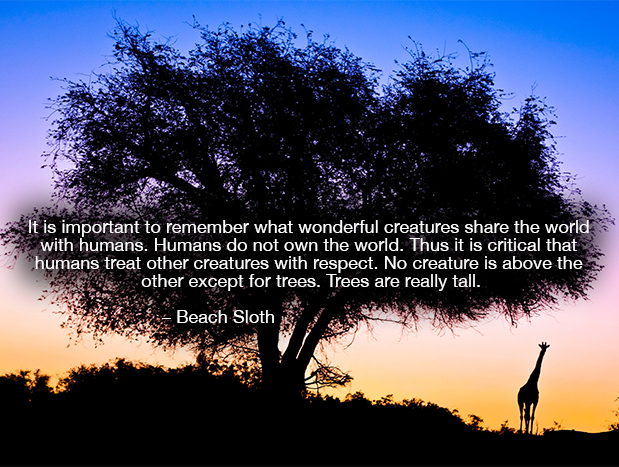 JH: What is the power of anonymity?
BS: Anonymity is extreme power. I get the ability to choose exactly when to appear and when not to appear. Sometimes I think "Oh maybe I should reveal myself" but generally I do not get a very good reason most of the time. People who choose anonymity do it for comfort reasons rather than any deep dark secret. I personally find my anonymity to be comfortable though at this point I have met a lot of people in character as Beach Sloth.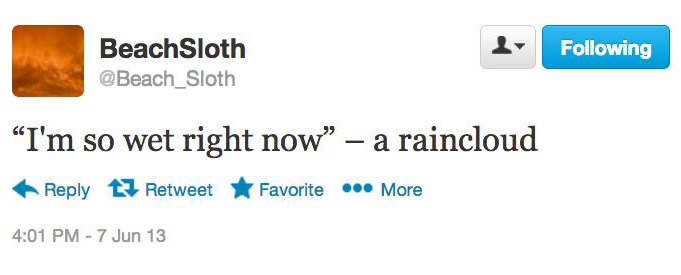 JH: How would you describe the range of writing that you create?
BS: My writing range veers from silly to supportive. I try to write the sort of things that I would like to read. A lot of the time I try to go for relatively playful forms of writing. By doing that I am able to create something I can be completely proud of.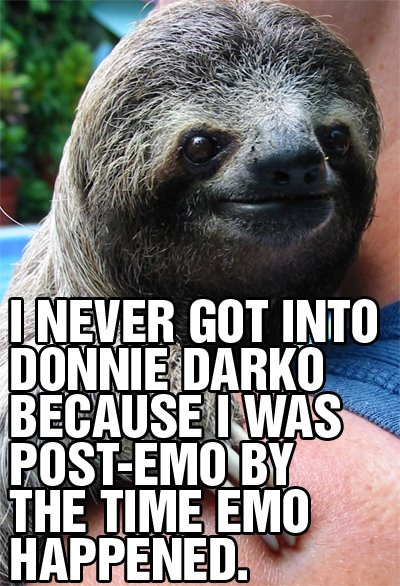 JH: What is Alt Lit? Where is it going?
BS: Thanks to Alt Lit I have a lot more friends than I did a few years ago. Broadly defined Alt Lit is a group of writers who become friends and network with each other. I have been fortunate enough to witness a lot of Alt Lit writers grow and get their work published in wonderful places, sometimes having their first collection of poetry or novel.
I think Alt Lit is growing places. Over the past two years I have seen what would be loosely defined as 'Alt Lit' in a lot more places than I ever could have possibly imagined. the New York Times has reviewed Steve Roggenbuck, a close friend of mine, in the Style section despite his insistence on having one single pair of pants. Scott McClanahan, Tao Lin, and Blake Butler have received favorable reviews in the New York Times Book Review. Add this to a growing number of publications closely associated with Alt Lit (the Newer York, Thought Catalog, Vice Magazine) publishing houses (Muumuu House, Civil Coping Mechanisms, Two Dollar Radio) and simple organizations (Mellow Pages Library, Boost House) and I think Alt Lit is reaching its next stage away from the internet.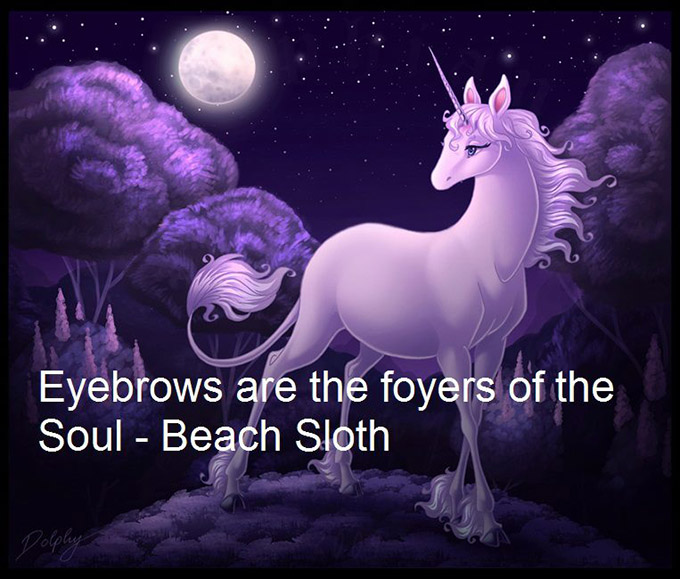 JH: How have social media platforms like tumblr and twitter opened up poetry and how it is shared and read?
BS: Social media is an essential tool to improving one's writing before they are ready to submit to other locations. There are a lot of writers now who began by simply blogging heavily before publishing properly. Both Tumblr and Twitter have opened up poetry. By using Tumblr there is a great chance for an image to go viral. I am reminded of Spencer Madsen's cat poem that went 'viral' due to it being a mere image and something highly relatable. For Twitter there is a slightly different technique where images are generally not as interesting. Writers have 'unedited' or 'live movie tweet' accounts. Twitter can be a good way of getting to know a writer and their day to day personality. Sometimes that is a good way to interact with someone's favorite writer. Sometimes it is not (like Bret Easton Ellis's toxic online persona).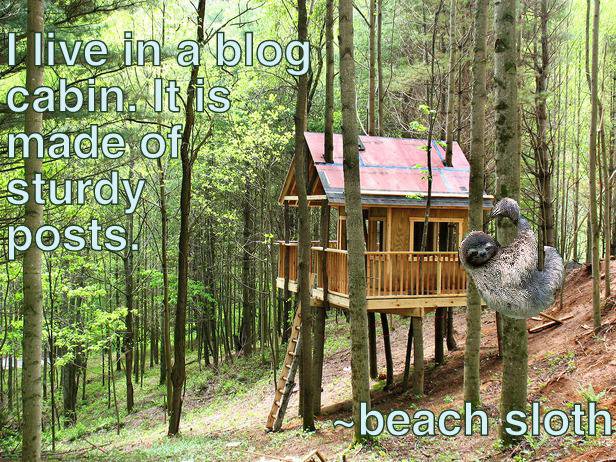 JH: What are you working on right now?
BS: Right now I am working on a large collection of poetry called It doesn't matter what you look like on the outside it's what's on the internet that counts. I like the title and the title comes from my most successful tweet to date. I hope to have it published by a small press at some point in the near to distant future. Hopefully people will like it. If I do not find anyone willing or interested in publishing it I might decide to self-publish it like I did for my (smaller) collection: I want to YouTube down the Rivers of America. My goal is to have someone else publish it and make it look beautiful.
Jeremy Hight is the Art Director at Unlikely Stories: Episode IV. You can learn more about him at his bio page.