Jeremy Hight: This interviewer was also part of the early 90's demo scene (from an Amiga, good times). What do you recall of those days most fondly and how did it help inspire what you have done since?
Daniel Rehn: Around 1986, my family acquired a 1200-baud modem. I'd seen "War Games" and started dialing local Bulletin Board Systems with reckless abandon. One called "Future Link" had 15 lines—so you could chat concurrently with 14 users (or, incredibly, 100+ users when it would "super-connect" with several other BBSes on the weekends). Ultimately, it was one of the iconic "hang out spots" of my youth.
When I found the courage to call a long-distance BBS in NYC, I encountered a lot of exotic downloads available. From then on, I was heavily invested in the scenes of that era (ANSI art, tracker music, demos). I started a 4-line BBS in 1989 specifically to distribute that work to the culturally remote area where I'm from in the Midwest. I also ran a distributed discussion group (on FidoNet) to discuss computer/scene art; it had a decent reach around the U.S. and eventually Europe.
The effect this all had on my life was paramount. I was always a "computer whiz" with a strong interest in early graphics and animation programs, but I never could have imagined the demo scene. It was far from just "being in a crew" though—it was being exposed to ideas, cultural references, and people who I never would've met otherwise (especially as a kid).
In many ways it did foreshadow the modern Internet and 21st century social networks, but I hold a definite fondness for the smaller scale and consistent passion that users had back then. It persists heavily in WWWTXT. I'd describe my ritual with that project (spending 1-2 hours a day reading and sharing fragments of conversations) as no less than time-travel.
JH: What is LA Game Space and what does it entail? What brought it into being and what is the latest goings on?
DR: LA Game Space is a massive effort—an interdiscplinary center for artists, developers, researchers, and everyone else to explore the potential of video games. Once completed, the Space will offer two galleries (one for large-scale retrospectives, another for more informal shows), a stage for all sorts of live programming, research labs, and a residency program.
The project evolved from a concept that co-director Adam Robezzoli and I first arrived at in 2009 and it builds upon our past projects and experiences. In the following 5 years, the two of us along with Jeremy Douglass (research director) and Sarah Caluag (creative director) have been planning the Space. In late 2014, we'll finally be open at our location in the L.A. Arts District.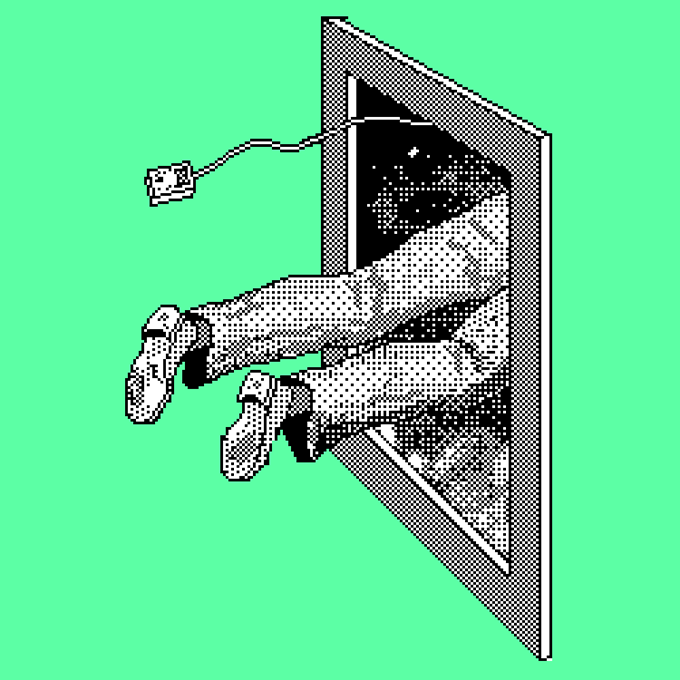 JH: What about the early net (and the history of computing) has led to the truncating and outmoding of certain paths and the promotion of others into the present functionality? What can we learn from those pasts, that now need to be saved and archived, that are artifacts of what fools would call 'dead ends?'
DR: There are heavy parallels between early 1990s and early 2010s Internet as a community space. Usenet (discussion forums for virtually any subject) and IRC (chat rooms) are the roots from which Facebook and Twitter sprung. However, the early examples were open protocols whereas today we have closed corporations.
All kinds of cliques existed on the early net, but Usenet and IRC conversations frequently found users from completely different backgrounds interacting with each other. Everything you'd expect at the dawn of a new age too: innocence, naïveté, and (largely) ethical/honest users.
From the earliest home computers until the mid-1990s, all users had the potential to do anything and were encouraged to make the most of their investment. Graphics, music, and (more ubiquitously than any other) programming were all within reach if you'd only take the time to follow manuals that were often included with the computer. The receding tide of mainstream creative computing (as opposed to content consuming) is very real phenomenon, but it also started long before smartphones and tablets. It's something we've lost, and we desperately need to find again.
"Using the Internet is a privilege not a right," this was a frequent (yet hardly realistic) belief that was frequently shared on the early net. Now, according to charities like Richard Branson's, the net IS a right. That's not necessarily bad, but thinking it's a "right" leads to unwarranted entitlement for many.
In a nutshell: two core fundamentals we've lost in 20 years on the Web are autonomy and exploration. Both are still possible, but far from the new norm.
With regards to digital preservation, it's hard not to suggest that everything needs to be saved (with priorities, of course). It's far too early to tell what is truly a dead end and what's a revelation, meanwhile massive storage is cheaper than it's ever been.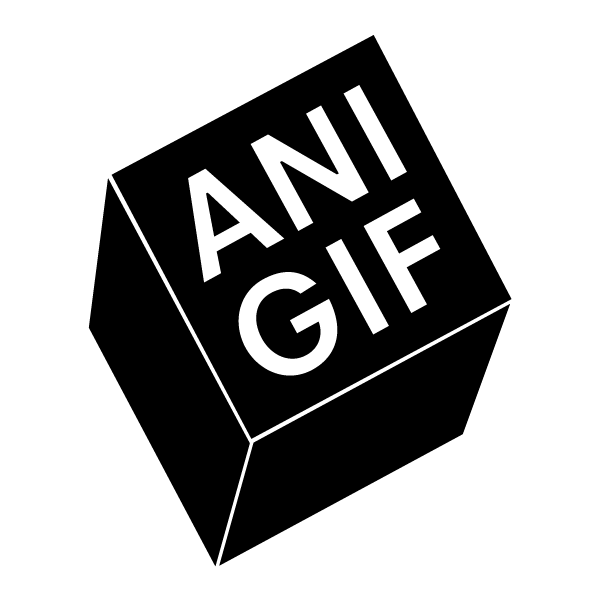 JH: What did you do with your MacArthur grant? How did you react when you found out?
DR: In 2007, I co-founded the Playpower Foundation along with Jeremy Douglass and Derek Lomas. It all started when Derek returned from a year in India. He'd brought back a $10 "learning computer" that—in reality—involved no learning and simply played the bootleg Nintendo cartridges.
We hatched an intervention to create new educational games for this system and hand them over (for free) to the Chinese manufacturer. Our reasons were simple: the computer was affordable, already existed in the marketplace, and could plug into a TV (a common household item in developing countries).
In 2009, we received a MacArthur Digital Media and Learning grant for the project. We were actually presenting the project at O'Reilly ETech on the same day that we found out. All three of us are similar in that we often work on projects for years without expecting any financial support. I'll put it this way: I don't think any of us will forget the Vietnamese deli we were at when we found out!
The funds from the grant were used to create a Software Development Kit (SDK), hold workshops in India and Brazil, and to conduct ethnographic studies. The workshops taught socially-minded, student developers how to use the SDK to create culturally-relevant learning games.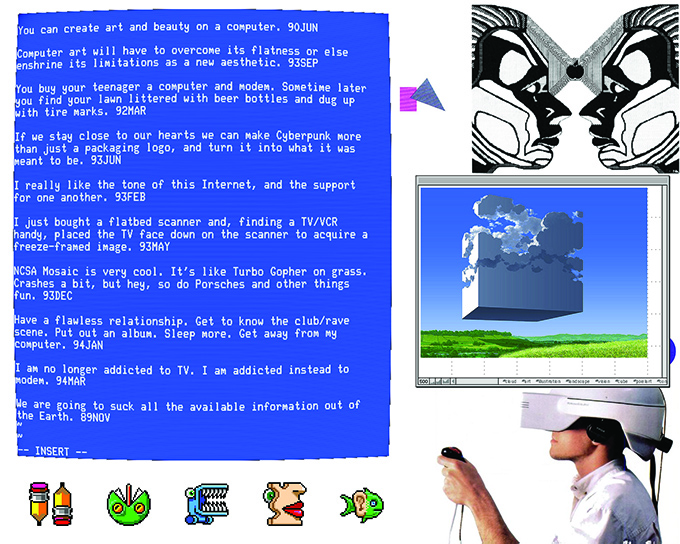 JH: What were you working on at Calit2 and how did it progress and evolve over your years there?
DR: I started at San Diego Supercomputer Center (SDSC) developing data curation tools, oddly enough, for earthquake researchers. When Calit2 opened, my office was moved there and I started several "rogue" projects (at the institution but not officially recognized) including Playpower as well as Re:Game, a game studies lab.
Eventually, I became involved with CRCA (Center for Research in Computing in the Arts) within Calit2. Jeremy Douglass, Lev Manovich, and I collaborated on software studies projects and I eventually enrolled in the UCSD MFA with their encouragement. [An on-going project (Z/Z/Z/) evolved out of our early experiments.]
JH: What are you working on right now?
DR: Everything all at once, always.
Ongoing projects like WWWTXT, ANI GIF, Z/Z/Z/, and LA/GS. In addition, my studio partner (Sarah Caluag) and I are working on our first solo exhibition as well as a (secret) curatorial project that we've been developing for a couple years.
JH: How do you see the cross pollination in your work from your skills as a writer, coder, creative force and archivist/curator?
DR: I'm forever grateful to work consistently on self-generated projects and the skill fluidity that they provide. Honestly, I don't know any other way. I've always straddled technology/design and the arts. I could never choose a side.
As an aside: I always had a thing for rogue problem-solvers in pop culture (Magnum P.I., MacGyver, even Fletch and Axel Foley). It's that combination of do-it-yourself agency combined with a universal truth that the only limitation to doing something/anything is yourself.
Jeremy Hight is the Art Director at Unlikely Stories: Episode IV. You can learn more about him at his bio page.