Unlikely Stories Presents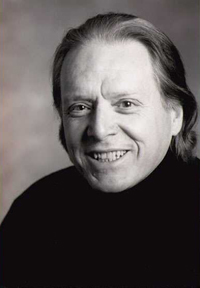 With these four stories, Dennis Must presents high weirdness in small places. His work is a struggle for sanity in an insane world; his characters navigate through sadism, puberty, crossdressing, polio, sex, madness and fast food with a sort of terrified patience; always seeking the logic behind the ultimately illogical.
Dennis Must graduated with a BA in Philosophy and minor in English from Washington and Jefferson College in Washington, Pennsylvania, and he attended Princeton Theological Seminary in Princeton, New Jersey. He went on to the University of Iowa where he attended the Playwrights Workshop. Several of his plays appeared off-off-Broadway in the sixties and early seventies, co-produced with the artist John Hawkins.
His life experiences have fueled his writing. Some of the jobs he has held include cabinetmaker, corporate real estate executive, short-order cook, lightning rod installer, florist, bartender, bellhop, teacher, and general laborer in a glass factory, steel mill, on highway construction, and on the railroad.
Dennis Must 's collection of short stories, Banjo Grease, was recently published by Creative Arts Book Company, Berkeley, CA. Check it out at the Unlikely Stories bookstore. His fiction has appeared in numerous journals and anthologies including Blue Cathedral: Short Fiction for the New Millennium (Red Hen Press), Rosebud, Portland Review, RiverSedge, Writer's Forum, Salt Hill Journal, Sun Dog-The Southeast Review, RE:AL, Red Cedar Review, Sou'wester, Blue Moon Review, CrossConnect, Exquisite Corpse, Alsop Review, Southern Ocean Review, Big Bridge, Linnaean Street, and The WAG.
He resides in Massachusetts with his wife and two daughters. Drop him a line at must@mediaone.net.
Dennis's works here at Unlikely Stories are:
2001:
Boys
Horace
Big Whitey
Combustion