Unlikely Stories Presents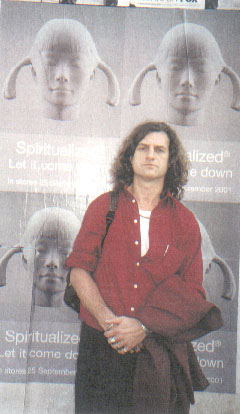 Dismal and utterly compelling, the poems of Gabor G. Gyukics explore not only physical death, but the decay of the heart and soul. A chronicler of the emptiness of contemporary history, Gabor hefts our inner turmoil and puts it under a microscope, teaching us everything that we should know, but wish we didn't. No matter what his subject matter, his purpose is an introspection from which we all benefit. His symbols are beautifully woven and perfectly clear, while his cadence delivers his bleak knowledge in a vivid, wonderous package.
Gabor G. Gyukics, born in Budapest in 1958, is a poet and literary translator. He has been living in the United States since 1988. He is an associate member of the Academy of American Poets. His work has appeared in several magazines and anthologies in the United States, Japan and Europe. He is the author of two books of poetry, Street Performance (Fekete Sas Press 1998, Budapest), Last Smile (Cross Cultural Communications 1999, New York), and a work of translations, Half-Naked Muse - Contemporary American Poets in Hungarian (Magyar Konyvklub 2000, Budapest). He received an ArtsLink grant and a Fust Milan translation grant from the Hungarian Academy of Science in 1999. Drop him a line at robagcsikugy@netscape.net.
Gabor's works here at Unlikely Stories are:
2001:
Down, Around New York
When They Found Me Dead
Mourning
Slow Burning
Private Dead