Unlikely Stories Presents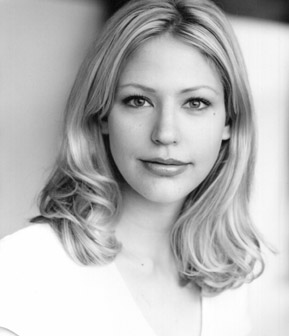 Violently and searingly sexual, the poems of Andrea Grant work at the most basic of levels to make us question what we perceive to be humanity. Her images, while seeming to work against themselves, actually work in perfect harmony to tear down our defenses and expectations, leaving us ready to hear exactly what it is she wants to say.
Andrea Grant is the editor/publisher of COPIOUS Magazine, a forum for artistic expression featuring poetry, artwork, photography, music, interviews, and a comic series called MINX. She also masterminds a poetry/arts column for the Club Vibes website, which caters to hip urbanites and nightlife.
She has had over 60 poems published in Canada and the U.S, and is in the editing stages of her first novel, The Water Dream. She regularly performs spoken word in Vancouver, B.C., and will be releasing a CD of words and music.
A Renaissance woman, Andrea is also a model and actress. You can find her in various independent films, and in the elevator in the Kurt Russell film, 3000 Miles to Graceland. Her superhero alter ego, MINX, prowls the city after dark and can be found wreaking havoc within the COPIOUS world, as well as in upcoming multimedia projects (see the website for updates). She can be reached at editor@copiousmagazine.com.
Andrea's works here at Unlikely Stories are: