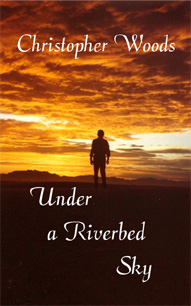 Christopher Woods' new collection, Under a Riverbed Sky, ventures from the literary to the mystical, from the realistic to the surreal. These prose poems and brief fictions, both comforting and haunting, have appeared in journals and anthologies all over the world. Now, for the first time, they appear together in one volume.
Under a Riverbed Sky is a 94-page paperback from Panther Creek Press. It is available from Alibris.com.
---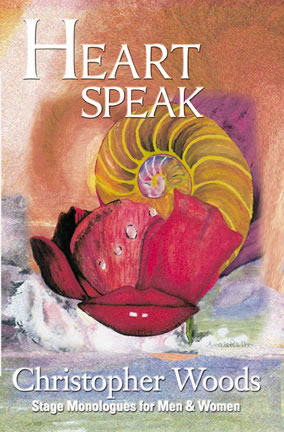 Heart Speak: Monologues for Men and Women is a collection of two monologue shows, "Women Alone" and "Lover, Killer, Angel, Thief." Dramatist, poet, short story writer Christopher Woods has a knack for getting to the heart of a character that is hard to match. He is as adept at exploring a woman's sexuality as he is at peeling to the core a man's fears and foibles. Taken from his hundred or so brief fiction stories, this cast of lovable, quirky characters are a delight to perform as well as to read.
Heart Speak is a 104-page paperback from Stone River Press. It can be ordered from the publisher's web site.