Refugees from OneNote Planet
– Beginning of Confidential Message from the Sound Engineers (formerly from Sushostra) now on Planet 3 of the Solar System to the Inter-Planetary Council –
Hey you grey beards! You did well to listen to most of our demands. We won't nit-pick. We'll leave that to our lawyers.
Since you've been 'good' by a tiny margin, we thought we'd extend you an olive branch. Never mind if you don't know what that is. We're still learning, and we've been here for a few years now. 
Why don't you descend down and check out our concert for yourselves? Of course, an added bonus will be that you won't have to do anything to shed unhealthy fat globules. Don't expect to get all your fatty components back when you're zapped up and down in a short time.
Are we too renegade for your taste? Well, guess what? The Sonics Core Committee from the Central Galactic Council will be here! In Hawai'i!! To listen to us!!! Can you believe that?
Now that we're inter-galactic stars, we guess we can forgive you lot! So, what do you say? Want to come and bask in our inter-galactic glory? Just sign off on the contract sent by our lawyers. You know you owe us that many units of energy, as we completely wasted the first quarter of our lives on your boring planet. And you absolutely need to go easy on Earth. They're trying their best now, but they can't possibly comply with all your demands. Just sign the damned contract, and you might just get front row seats in the Central Sun! Hopefully you won't melt into many disgusting blobs of green fat in the heat of our acclaim.
Btw, in case you don't concede to our demands to allow any person from Sushostra to attend our music school on Planet 3 of the Solar System, we'll change our band's name from Refugees from Boring Planet to Refugees from Sushostra. Do you want that kind of notoriety? Think of your image! Do you want not just our own galaxy, but also other galaxies to know how boring you lot are, despite your so-called 'riches?' If you don't mind being the laughing stock of the entire galaxy, then just sign off on our contract without further delay! And we'll decide as to who is qualified or suitable to attend our school in Hawai'i, not your boring committee!
You might just get an invitation to the Inter-planetary Prize Ceremony to be held on Zaaturu, where we'll be given the 'Inter-planetary Species Saving Award.' Apparently we'll be the first to get this honour from Sushostra! We may not care all that much about you, but we're committed to promoting diversity of thought and cultural values in our home planet. After all, we did grow up there! Remember?
– End of Confidential Message from the Sound Engineers (formerly from Sushostra) now on Planet 3 of the Solar System to the Inter-Planetary Council –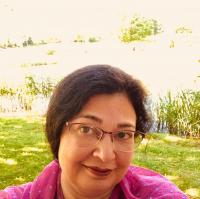 Sultana Raza's poems have appeared in numerous journals, including Columbia Journal, and The New Verse News, London Grip, Classical Poetry Society, spillwords, Poetry24, Dissident Voice, and The Peacock Journal. Her fiction has received an Honorable Mention in Glimmer Train Review (USA), and has been published in Coldnoon Journal, Szirine, apertura, Entropy, and ensemble (in French). She has read her fiction/poems in India, Switzerland, France, Luxembourg, England, Ireland, and the US. Sultana recommends MSF.