"Look at that monitor," she ordered without acknowledging Skinner's impetuousness, and pointed to a screen that had looked like a full sheet of plywood before the train ride.
On the monitor, a planet shrank to half its circumference. There was text on the bottom and above it a close-up showed people who gasped for air. They collapsed on the ground. 
"That's Evil in action, a few of your minutes ago." 
"Gosh, that's worse than being sent to another foster home."  
Scene after similar scene was presented on the monitor. Skinner watched some, but turned away from others. He got out of his seat and paced in the train car's aisle until the computer cable that he had re-plugged into his port got caught on the corner of a seat. He reached back and yanked out the cable. The videos kept rolling. 
"I'll do anything and everything you tell me. Just turn off that T.V! I hate scary movies."
"You have been plugged into the universal classified database for less than twenty-five minutes. Your IQ is approximately twenty-seven percent above when you broke into this shed. Stop the ignoramus assertions. You know that you have not been watching science fiction television."
"Yes, I know that it was reality TV. I was just testing to see if you are for real," Skinner came back.
"You already know that I'm a hologram. How could the real me be on hundreds of planets at the same time? Stop playing. Are you in or out?"
"I'm in," Skinner said.
"One last and final chance for you to withdraw -- you have reached the final stage of your new employee orientation. I can hire somebody off the street to mow the grass. Be certain. If you can't handle the job, I can erase this entire experience from your memory," Lacy Dawn said to triple check.
"I'm in," Skinner repeated.
"Great! I'm sorry to have been so aggressive," she said. "No data have been generated from this planet for a long time. It's my fault. I feel guilty and, as a former human, I sometimes get too emotional. It was impossible for management to disable all of those circuits when I was rebuilt the last time. Sorry," Lacy Dawn said.
"Why do you blame yourself?" he asked.
"Death is an option sometimes chosen by the depressed. I neglected the woman who used to manage this station because your planet appeared to be of little political significance. I have learned from my mistake. I won't do that to you. I promise. I should have paid more attention to her personal needs in addition to the accuracy of her daily reports."
"She committed suicide?"
"No. She lost interest in Lionel going around and around, day after day, and got bored. It killed her. It was my fault. I had left her out of the agency's loop and she had lost sight of the bigger picture -- the mission. That's why I decided to show you the videos, so that you would know from the first day on the job that you are an important part of the war against Evil, and that your job is so much more than just keeping the train running around in circles."
The hologram and Skinner got off the train. She printed out a formal job description. The paper that it was written on dangled from a quarter-inch crack between boards on the alley-side of the shed. Skinner signed it, folded his copy, and put it in his pouch. Five seconds later, he removed the job description from his pouch and put it in a file cabinet disguised as a loose floor board. The real Lacy Dawn returned and shook Skinner's hand to welcome him to the organization.
"Wow, now there are two of you."
They are really pretty. I love their eyes.
"Before you leave, I have something to warn you about, Skinner," the real Lacy Dawn said. "A unique mineral was recently discovered on your planet. It is highly effective in the treatment of adolescent acne so universally troublesome to the self-esteem of zillions of people. I want you to turn this property into the mansion that it once was, but I also want you to pay special attention to any cloaked ships that may be circling your planet. This lesson plan will be preprogrammed for when you arrive at work in the morning."
"I don't have pimples yet. What time do I start work?"
"You are now the manager of Achaia. Work hours are your discretion. Did we fail to load that program? Do you need to be plugged into another lesson plan?"
"Heck no, I don't need more lessons today. I've got yard work to do and bacon to buy."
Both of the Lacy Dawns left. Skinner stood alone in the shed. There was no green aura, just dust and a bad smell. The monitor came on. It read: "Go home. Tomorrow morning, the right side of the back wall will tell you what to do every day until you are fully trained. Just don't mess up. Congrats on getting the job. I'll see you at the next quarterly in-person staff meeting at the main office. I'll give you a big hug, promise," Lacy Dawn (in cursive).
Skinner collapsed against the door of the shed that had never been opened in his lifetime. A minute later, he climbed out the window, trudged through the yard that would soon be trimmed, and toward the house that would soon be painted.  "I love you," he yelled over his shoulder to the shed.
"Get over it and find a real girlfriend," Davi advised Skinner in front of the back porch of their house. "I never thought that I'd ever see you again." 
Davi was sitting on a sunken concrete step. A huge lizard was in his hands. The butcher knife was stuck in the dirt, surrounded by wet spot in the grass made by Davi's tears.
"Let's go shopping," Skinner said and pulled cash out of his pouch.
"Wow! That job must be for real. I've never seen so much money! Is your girlfriend real too?"
Davi kissed the pet lizard.
"No. Lacy Dawn is too old to be my girlfriend," Skinner said as Davi got up to begin their walk to the grocery store. "But, like I told you she would, I got hired. It's my first real job and the pay is good for just cleaning up, some painting, and keeping an eye on things."
"Congrats! Just don't get fired. There's no food left and I hate digging in dumpsters for half-rotten produce," Davi said.
"Thanks, but let's shop real fast. I've got to get back to work."
Davi hooked the lizard onto its walking leash. He had taken the leash when he stole the lizard. On their way to the grocery store, Davi gently placed the reptile back into its cage on the owner's front lawn. Going home after shopping, they waved to passer-bys who beeped to acknowledge a full grocery cart, borrowed from the store, and which represented survival of their family to the world. 
At home, all of the kids screamed with joy when they saw the groceries. Then, they began to argue about who deserved the first bite of the fruit cocktail. Davi volunteered to push the buggy back to the grocery store if he got the first cupcake.
"Jesus is everybody's friend, not just humans," Skinner announced. "Let's go to church together next time. We can brag about all this food."
"Skinner, you are the man with the plan," his mother replied when nobody else responded. "I've never known, or even heard about someone as good as you. I'm so proud. Most kids would have wasted their money on toys and junk. Instead, you saved our family. I'll go to church with you anytime that you want. I'll even wear a dress."  
"I'll buy you a new one, Mom," Skinner said.
"You'd better take it easy on those sweets," the other mother joked with the kids. "You might get pimples."
"I can figure out how to fix pimples," Skinner said while munching on a cold wiener. "Yell for me when the bacon's done," he said and walked back to the shed.
Three minutes later, he was plugged into a lesson plan on modern spaceship cloaking technology – hard at work on protecting his family and planet.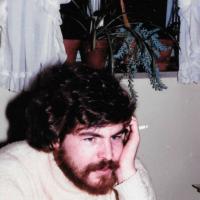 Robert Eggleton has served as a children's advocate in an impoverished state for over forty years. Locally, he is best known for his nonfiction about children's programs and issues, much of which was published by the West Virginia Supreme Court where he worked from 1982 through 1997. Today, he is a retired children's psychotherapist from the mental health center in Charleston, West Virginia, where he specialized in helping victims cope with and overcome maltreatment and other mental health concerns. Rarity from the Hollow is his debut novel. Its release followed publication of three short Lacy Dawn Adventures in magazines. Robert recommends the Children's Home Society of West Virginia.