Case 4
Mr Warren – Tier 2.1 employee - Designer & Chief Manager of Warren's FinNet - brain waves enhancing chip
Unfortunately, Mr Warren fainted during the 3rd Quarter Management Committee meeting, due to a shock received by Ms Trixy Horsham's successful move to oust him out of his Honorary Chair. Ms Heka Tesecateur's vote against him decided the issue. He is still in a coma, and his wife is refusing to allow his transfer to Zagorghoney Clinic. As a trial, we are prepared to relocate his brain waves enhancing micro-chip, as there's one in a million chance that it might be pressing into some fine veins, prolonging his coma. 
Current Status of Warren's FinNet:
For the time being, Instruments 1 and 2 are stable, providing 44% pre-tax profits for us. However, profits generated by Instruments 3 and 4 are declining at a steady rate of 11% per month. The most worrying are Instruments 5 and 6, plunging into losses of -22% per quarter.
Mr Warren's back-up and assistant, Mr Merkuriout has disappeared since the enrichment (of his criminal tendencies?), and no one else is able to make any effective changes in Warren's FinNet. According to Ms Heka Tesecateur's report, (our former Financial Markets Risk Manager, before she absconded with the first quarter's profits of this new system), Warren's FinNet was designed to generate profits and seeming losses every quarter to off-set cumbersome and unnecessary taxation of our company. Apparently, either Mr Warren or his assistant needed to make the adjustment manually to turn the tide of weak losses to high profits every other quarter. No one else in the Financial Instruments Department is ready to take that risk. Ms Kirkey's warning should be heeded:
'Negative balance is already caused,Will roll us to ruin, if not paused'.
Therefore, to balance our books the best we can, it is strongly recommended that the new mechanism be put on hold at the end of this week.
Recompensing the investors with their initial capital investment will outweigh the benefits of keeping this black hole going. An alternative would be divert their investments into other funds we operate, without informing them about this change. They would continue to get their statements as usual. No one outside our institution must find out the real state of affairs as far as Warren's FinNet is concerned.
The creator of these intricate instruments can't be fired whilst in a coma. According to our corporate clairvoyant,
'He'll step out of dreams, if he's chaired,
Not all his ken has he yet shared'.
In this case, we don't agree with her 100%. If and when he regains consciousness, it would be advisable to push him to do tele-working from home. He should be given Tier 4 responsibilities, so as to encourage him to resign.
The risk of his wife stirring up a media storm is too great. At the limit, we could hire Mrs Warren for our Marketing Department, in the Social Media team, There's an opening due to the departure of Ms Trollopescht a week after the apparent failure of her implant. In fact, it would be more accurate to say that Ms Trollopescht has gone missing. Mrs Warren can be given a shot-term contract, until the recovery of her spouse, who may have been shocked into a coma by Ms Trixy Horsham's shenanigans.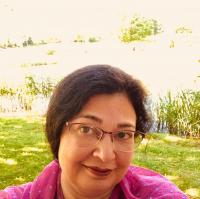 Sultana Raza's poems have appeared in numerous journals, including Columbia Journal, and The New Verse News, London Grip, Classical Poetry Society, spillwords, Poetry24, Dissident Voice, and The Peacock Journal. Her fiction has received an Honorable Mention in Glimmer Train Review (USA), and has been published in Coldnoon Journal, Szirine, apertura, Entropy, and ensemble (in French). She has read her fiction/poems in India, Switzerland, France, Luxembourg, England, Ireland, and the US. Sultana recommends MSF.